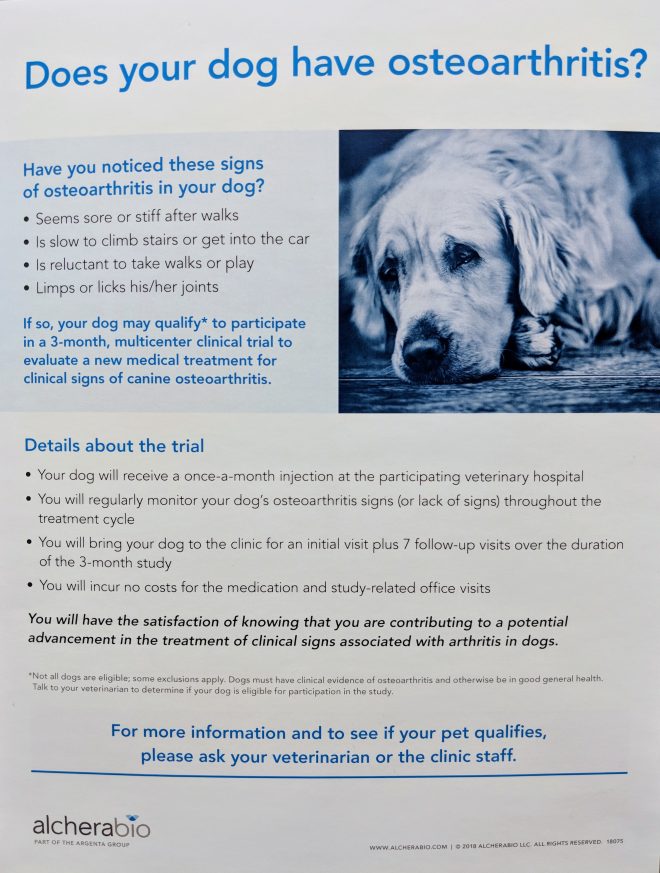 Partners and Paws is excited to announce that we have started enrollment for a clinical study to investigate a new medication for the treatment of pain associated with arthritis in dogs.
If you feel that your dog's comfort, mobility, and/or quality of life is adversely affected by arthritis, he or she may be a candidate.
If your dog is enrolled in this study, he or she will receive FREE study-related physical exams (up to seven over a three-month period), x-rays, lab work (blood and urine testing), and the study medication (once per month for three months).
There is no cost to you for participating in the study.
If you are interested in learning more about this exciting study, please call us at (630) 301-2320.